The Kids' Tour home page
To encourage youngsters to take part in sailing, the Tour des Ports de la Manche is organising a new event: the Kids' Tour des Ports de la Manche!
The sailing schools of the Manche can select young sailors, who are new to competing, from their clubs. They will take part in regattas between May and June, culminating in a large gathering on 8th July in Granville (day before the departure of the adult race).
There will be a prize-giving on 8th July in Granville, and they will be honoured with their guardians on 14th July in Saint-Vaast-la-Hougue, arrival port of the Tour des Ports de la Manche.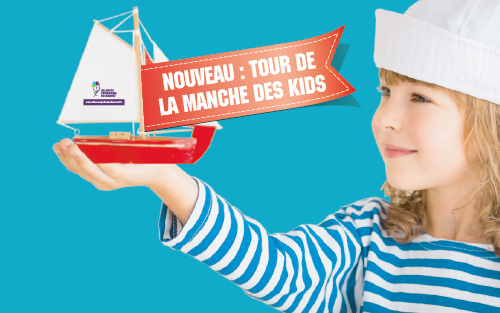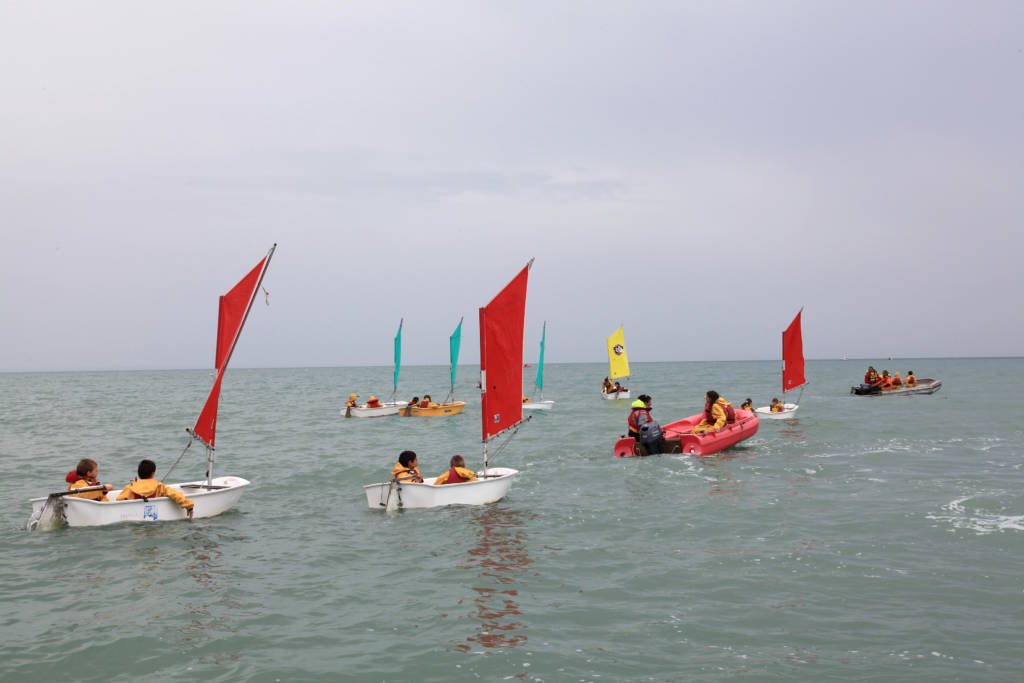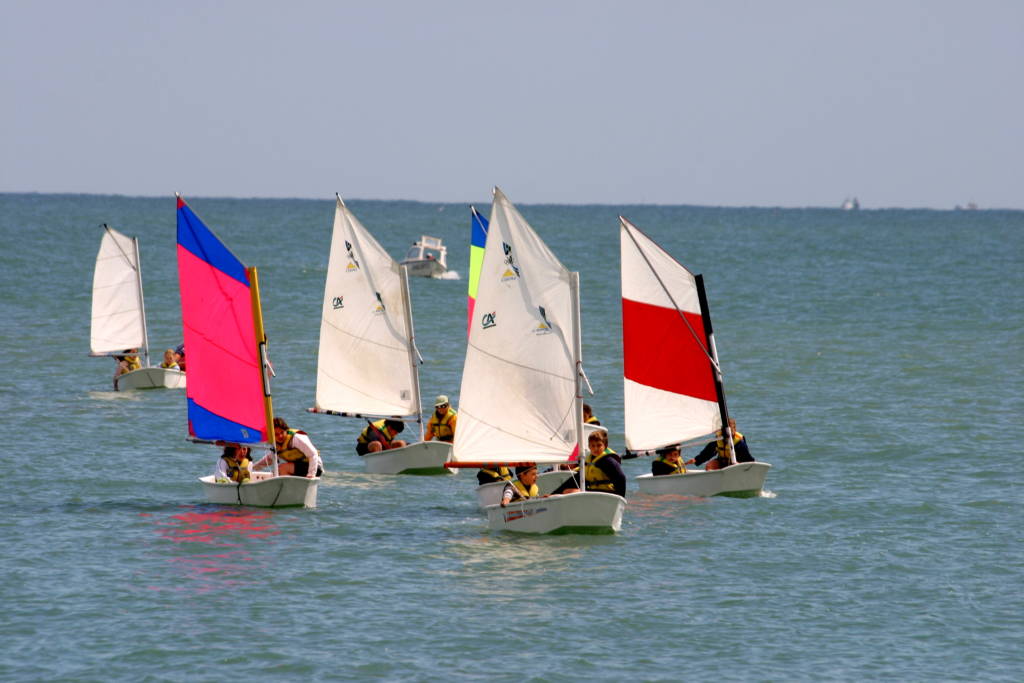 THE KIDS' TOUR 2017
The President Philippe Bas and the Manche department council are proud to present
an event organised by the sailing committee of the Manche and the company B2o.
In Granville on Saturday 8th July, The Kids' Tour 2017 will bring children together from all sailing schools in the department. They are invited to take part in regattas while the competitors of the Tour des ports de la Manche are preparing for the main race.
Each child will be sponsored by a crew of the TOUR DES PORTS DE LA MANCHE creating a bond between the generations.
The objective of this event is to promote sailing among the youngsters of the department, in competition and for recreation.
This official event will be fun-packed day for all the family.
Program : 8 July 2017
Type of boat : Optimist
Number of sailors per club : 3
Age of competitors : 7 – 12
Arrival of competitors and their families at Granville CRNG : 1.30pm
Regattas : 2 to 5pm
Tea : 5.30 to 6.30
Prize giving for all on the Podium with their sponsors : 7pm
Music
Release of Lanterns 10.30pm (to be confirmed)