Stage #2- Cherbourg-en-Cotentin / Port-Diélette : At last!
Day two of the Manche Ports Race 2018. Today, the crews have been forced to be patient before being able to battle it out on the water. But in the end, two closed courses were set up and able to be validated, in sunny weather, which made everyone happy…
Stage#2: Cherbourg-en-Cotentin / Port-Diélette
Flat calm. Not a ripple on the water this morning in the harbour of Cherbourg-en-Cotentin. The race committee made a big effort to start today's leg but the weather was not going to co-operate. So the 85 competitors were asked to set off under engine towards Diélette, obliged to pass through the Alderney Race before the tidal current turned. Once through, in the Bay of Vauville, the fleet were pleasantly surprised to find a light breeze which enabled the committee to validate two closed courses. A relief for the crews, who had hardly dared hope to race!
After 3 races validated over 2 days of competition, the leading boats of each group are starting to emerge, but there are still 4 days to go and nothing can be taken for granted!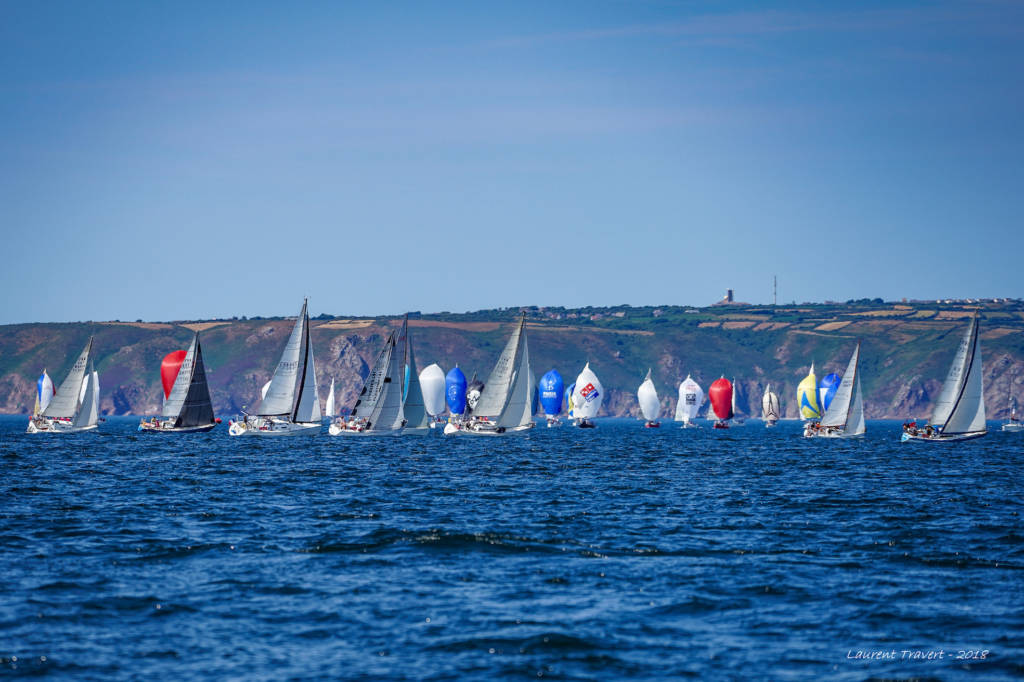 Conversation with Axel Gadbin, skipper of the J.88, Axe Sail, leader in the provisional overall ranking for group 5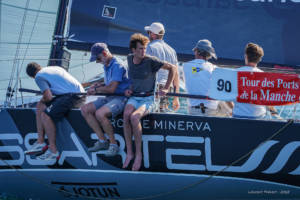 Could you tell us your thoughts about this second day of the competition?
"We're happy we were able to race today even though the initial course, which had looked like a really interesting route, was cancelled. The wind was there when we arrived in the Bay of Vauville and I think that made everybody happy. We performed well in both of today's races which means we're still in the lead in the overall ranking."
Your father, Marc, is sailing a Sigma 33, Axe Sail 2, which is leading group 2 at the moment. The Gadbin family is taking over the competition this year – are you happy?
"Yes of course, I love sailing side by side with my father and seeing that our boats are doing well in their respective groups. Thank goodness we're not competing with each other…."
Exactly, what would happen if you were competing?
"My Dad would come second!"
Programme for Tuesday 10 July
All aboard for the Channel Islands! Setting out for Guernsey tomorrow at 9.30am. The contestants will set sail on a course of 29 or 38 nautical miles which will take them across the Channel with its currents and shoals…Sailing round the island of Sark will be a high point of the day and a magnificent sight.