Stage #3 – Port-Diélette / Guernsey British time!
For its third day the Manche Ports Race 2018 headed for the Channel Islands. Today the 85 contestants in the tournament left Port-Diélette and sailed to Guernsey. There was more wind than on the previous two days but just as much sunshine!
Stage #3: Port-Diélette / Guernsey
There was a change of pace for the crews first thing this morning. After two days of calm, the wind was blowing in the Bay of Vauville, resulting in a magnificent spectacle and a few flourishes around the starting zone. Unfortunately, a serious collision knocked out one of the competitors in group 4, the boat Étachon, a Gibsea 442 skippered by Pascal Hacault. The damage was too severe for the crew to be able to continue to compete, so they had to abandon the tournament and decided to return to Granville, the boat's home port.
Today, groups 1, 2 et 3 set off on a leg of 29 nautical miles while groups 4 and 5 had a course of 38 miles. With ample wind and glorious sunshine all day, the crews could enjoy the wonderful scenery between manoeuvres.
So conditions were a bit more challenging on this third day, the end of which the entire group will be spending in front of a screen supporting the Blues in the France-Belgium match.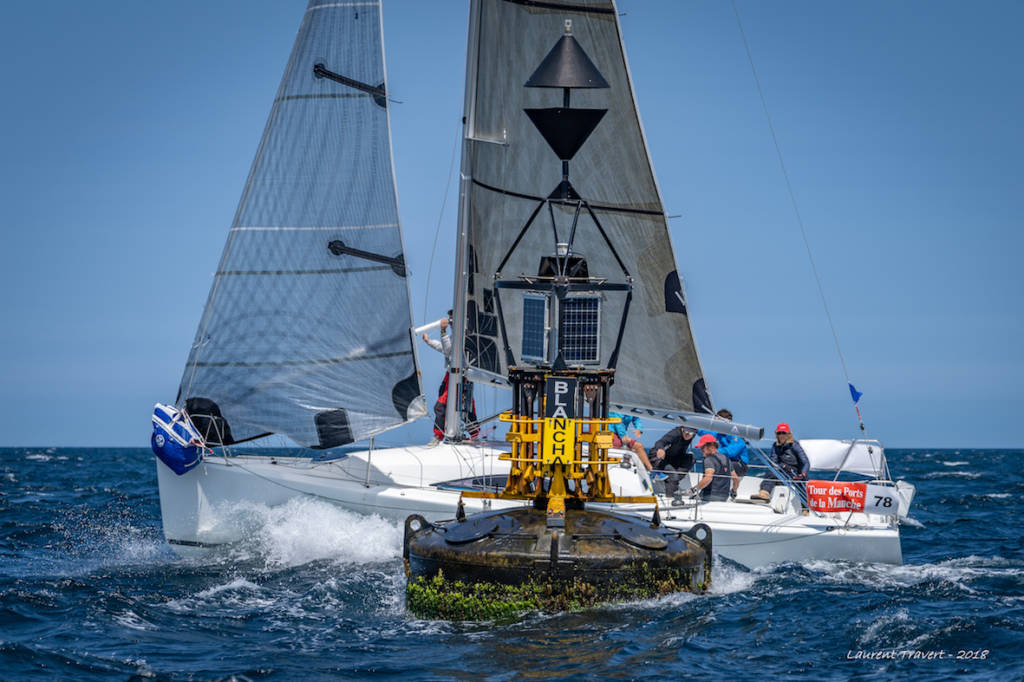 Update on rankings
Today we picked up where we had left off. In group 1, the crew of Pied d'Allouette, l'Aquila of the Auguin family, are in first position in the provisional overall ranking after another victory on this leg. In group 2, Marc Gadbin on Axe Sail 2 won today's race and therefore stays in first place overall. In group 3, Défi Voile Adaptée was victorious today with a big lead over her immediate competitors. Club Dinette Bar Restaurant in group 4, currently leading in overall ranking, finished second in today's leg behind Gwaihir Venturi, skippered by Philippe Rios. And finally, in group 5, Axel Gadbin's Axe Sail is still in the lead: the Cherbourg crew remains in top position overall.
Programme for Wednesday 11 July
Tomorrow we head for Barneville-Carteret with two possible routes: 30 or 36 nautical miles. Once again, the conditions should be ideal and promise a wonderful day for the contestants. So they'll be assembling in the starting zone for 10.30am. A demain!